At Ark Castledown we consider every child to be a reader, and put reading at the centre of our curriculum.
Image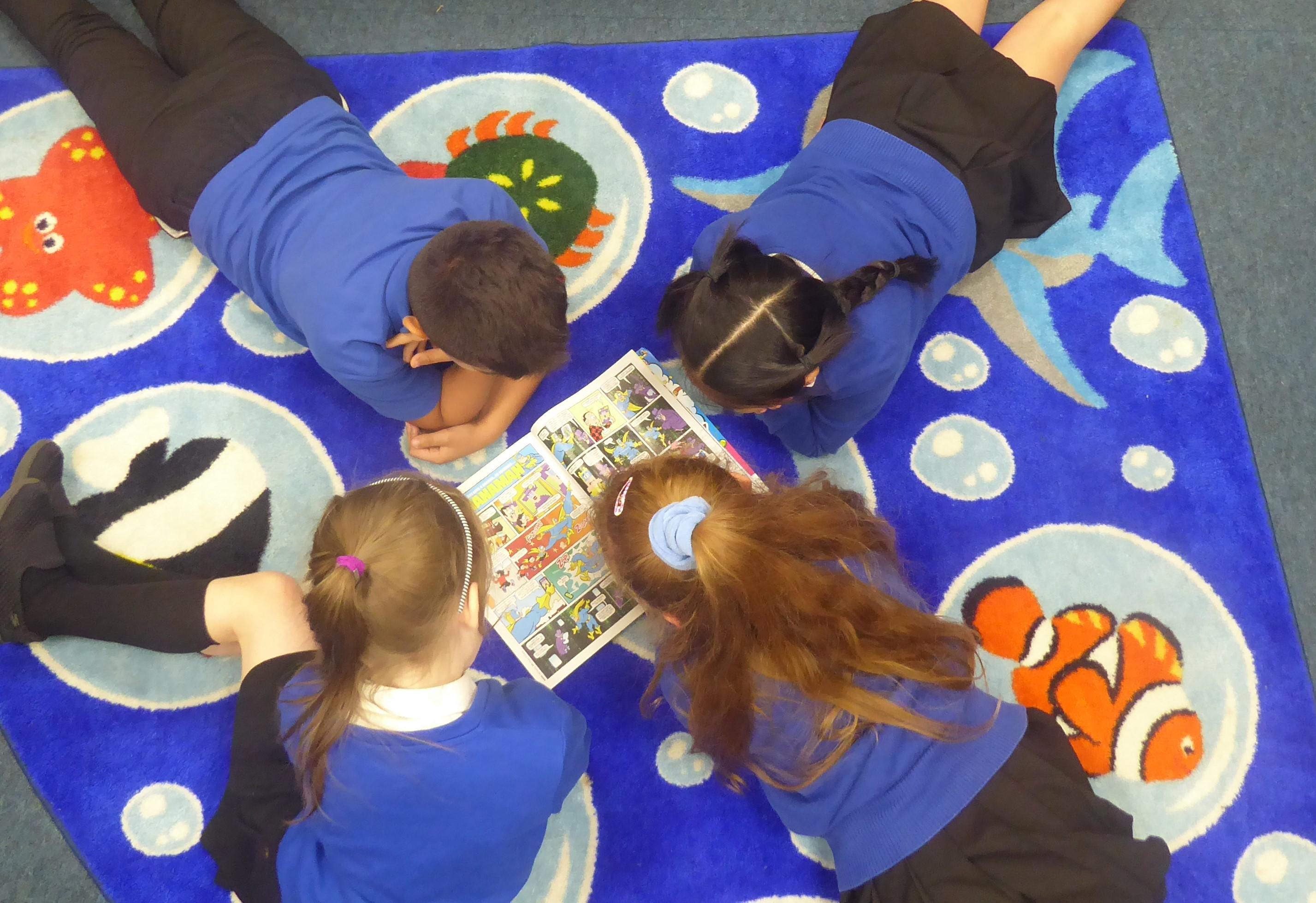 Phonics
To ensure a strong start in early reading, we use the Read Write Inc synthetic phonics programme, which is proven to develop fluent, enthusiastic readers, deep comprehension of texts, confident speakers and keen writers.
Children from Reception to Year 2 receive a daily RWI lessons, with opportunities throughout the school day to practise and apply the skills they have learned. Year 1 and Year 2 pupils also benefit from an additional speed sound lesson in the afternoon to further embed the skills taught in the morning RWI lesson.  
Young readers develop at different rates and the ability of readers in a class can vary. To accommodate this, we group our pupils by ability for these sessions. We track our pupil's progress with termly assessments, and use this assessment data to review and update our groupings.
Read to Succeed
From Year 2 upwards children participate in Read to Succeed sessions, where they develop their fluency, vocabulary understanding and comprehension skills. In these sessions children learn to analyse texts, with an emphasis on understanding vocabulary and the author's intent. They also learn to make deductions, to spot connections between texts, to discuss themes and to express their personal response to the text in question. Year groups have a spine text for each term, specially selected to expand the children's understanding of authors and genres, and to support the development of children's own writing skills. The reading programme also features a variety of supplementary texts from a range of genres including poetry and non-fiction.
Reading for pleasure   
At Ark Castledown we strive to be a reading school where all children and adults read for pleasure and share in the joy of books. All our children have access to a shared library which houses a wide variety of quality texts that are continuously updated and reviewed. In order to promote the joy of reading, we have dedicated 'Reading for Pleasure' sessions timetabled each week. During these sessions children can read books of their choice, or discuss their views and feelings about authors, illustrators and genres with their classmates and teachers.
Reading at home  
The most effective thing any parent can do to help their child succeed at school is to read with them regularly. Children in all year groups are expected to complete home reading, and to log this in their reading records. Communication with parents takes place throughout the year, with regular reading newsletters, podcasts, updates, workshops and more.